Web Tools and Services
Find the Web Tools You Need to Build Your Website and Business...
From the novice to the experienced webmaster, here you will find tools and services to use for creating and maintaining your web site.
Accept Credit Cards
PayPal
Authorize.Net
ProPay
Anti-Spam Resources
SpamCheck
McAfee SpamKiller
AutoResponders
AWeber
Get Response

Computers
Electronic Center
Website Statistics
Hyper-Tracker
Access Watch
Extreme Tracking
Miscellaneous
Try these free online tools to check your web site.

Link Checker
Browser Viewer
HTML Validator
Screen Size Tester
Solo Build It!
Provides all the software, web tools and techniques you need to build a web site that is content rich and traffic targeted. Ken Evoy is the master builder and has provided a power packed program for building a successful, money-making web site. Ken takes you step-by-step, from concept to completion, explaining how and why all along the way. In addition to the invaluable information, your domain name and a year of web site hosting is included. I highly recommend this software program - you are on a Solo Build It site now!
1st Search Ranking
Your company needs a strong Web presence, brand recognition and ever-increasing sales. There is only way to do achieve this - a top ranking with the major search engines. 1st Search Ranking specializes in achieving top placement in the major search engines by using a proprietary, proven strategy that generates results AND they guarantee results. You will get top search engine placement or get all of your money back. It doesn't get any better than this!
Domain Names
NameBoy
Go Daddy
SBI!
Web Hosting
SBI!
CGI Web Hosting
Web site Wizard
The best Web Tool you can possess is knowledge! Download a free trial of these great books from the Site Sell series.
Make Your Site Sell!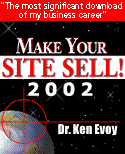 The definitive work on making any Web site SELL! Widely acknowledged as "the bible of selling on the Net." Turn your knowledge into revenue.
Make Your Knowledge Sell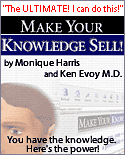 Sell your brain on the Net. How to brainstorm, create, produce, and sell your own info product.
Make Your Price Sell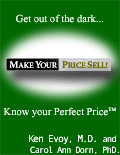 Price with complete confidence and double your Net profits. "How much money are you leaving on the table?" Want to sell more?
Make Your Words Sell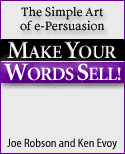 Use better words... much better. Become an e-persuader. An e-biz in every closet...