Thank you for your interest in my Private Label Rights GOLDMINE!eBook.
Please fill out the registration form below
and you'll receive an email to confirm your request.
Immediately upon confirming you will be directed
to the download page.
Here"s what you'll be getting...
Private Label Rights GOLDMINE!
Learn The Secrets of Private Label Rights
And CASH IN NOW!
Private Label Rights marketing quickly became the HOT marketing force in 2006 and is still gaining momentum...
My Private Label Rights GOLDMINE eBook is jam-packed with ideas and step-by-step instructions for using PLR products to create your own info-products, websites and more...
You'll learn how to:
Re-write PLR products to make them uniquely your own
Create your own eBooks and eCourses
Alter PLR software to make your own products
Profit from Google Adsense using PLR content
Use PLR content to create viral marketing reports
Market your "new" products with little or no money
Where to find PLR products
And much more...
Special Bonus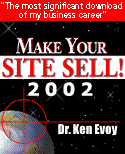 Make Your Site Sell
Immediately coined the "The Bible of selling on the Net" this is a book every Internet Marketer, Webmaster - and literally everyone who sells online should read.
This book is loaded with information - 7 volumes worth!
If you have a great product, and a site that SELLS, and can bring targeted traffic to your site cost-effectively, you *will* succeed. There are *NO* other variables. MYSS! 2002 covers it all.
Get Your Gifts Now!
Just Fill in your Name and eMail address below...